Lab Maintenance and Repair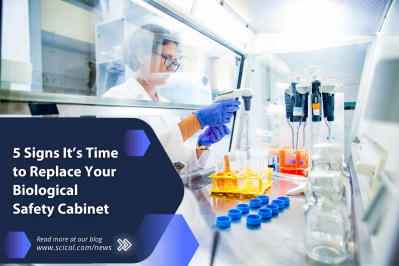 Your biological safety cabinet protects your employees and samples alike from harmful contamination, making it crucial for a safe lab environment. A well-maintained biosafety cabinet can provide decades of use, while on the other hand, a faulty BSC can result in major safety concerns and unprotected samples. So when is it the right time to replace your facility's biosafety cabinet?
Compare Products
You have no items to compare.
My Wish List
Last Added Items
You have no items in your wish list.